These classes are designed to introduce your child to the very basic dance movements, develop a sense of rhythm, music and coordination.
It is mandatory to take two classes per week.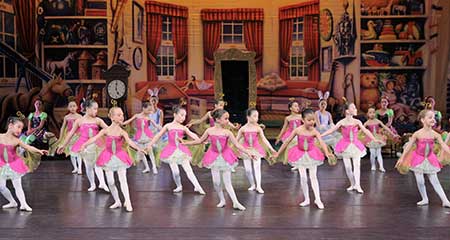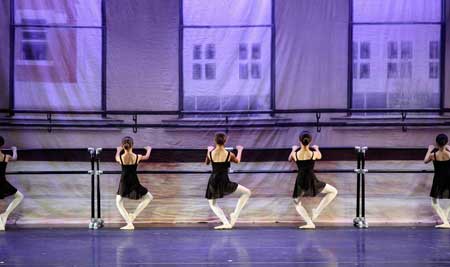 Classes at this level emphasize the correct body placement, coordination and control of the movement, stamina and self-discipline, help develop imagination and enjoyment of dance. Program starts with floor exercise designed to build flexibility and muscles strength, follows by traditional barre and center work.
Classical Ballet (9 & up)
A wide spectrum program for beginner, intermediate, and advanced students. Dance technique at these levels becomes more complicated and demanding. Students will have a choice to continue with ballet training as part of their professional career. In this case extra hours of intensive training may apply weekly.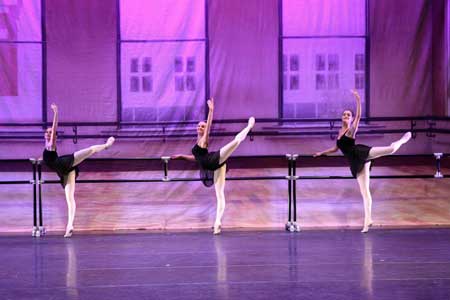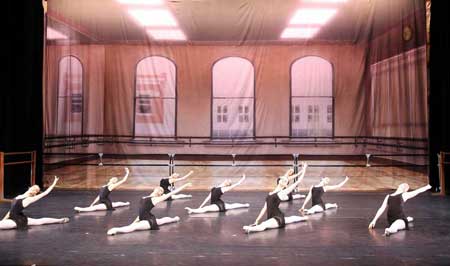 Floor barre is a combination of floor exercises and stretching, which develops strength and flexibility.
This system has helped a lot of people not only to recover from injuries, but to understand placement and control.
This system allows to keep your body in a condition without the need to put weight on the legs and the back by standing at the barre.
Dancing on pointe is a base of female ballet technique. Young girls are ready for pointe work when their ankles and feet have been strengthened, and the majority of basic classical technique has been learned.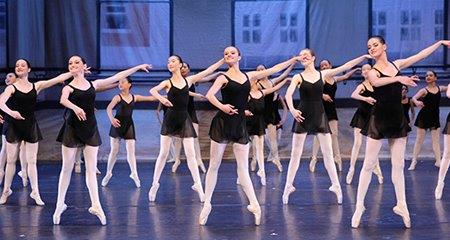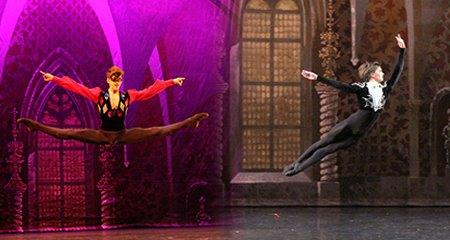 After learning fundamentals of classical ballet boys should take a special men's ballet class in order to develop their technique. Specificity of male ballet technique is a variety of jumps and turns, which are completely different from the elements of female technique.
After students have attained the appropriate skill level, they are offered to learn a character dance. In this class students are introduced to dance styles of different cultures, their characters expressed in the movement of dance.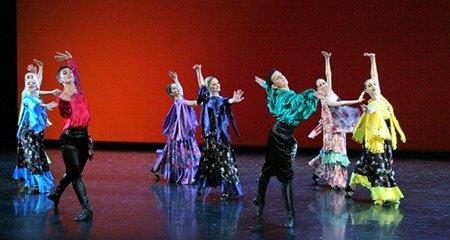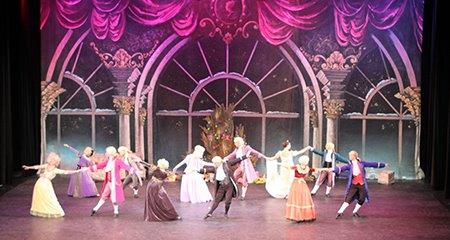 Is there a better way for children to learn about past eras than actually participate in an activity such as dancing? We teach children simple and age-appropriate dances of various historical periods, while informing them about other contexts such as costumes and music.
In this class students learn variations from various Classical Ballets accordingly to their technique level.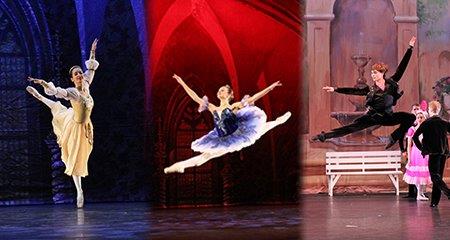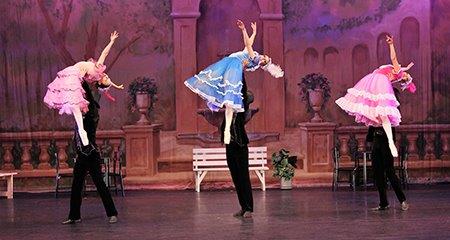 A culmination point of Classical ballet is "pas de deux". Partnering can be taught when students have attained an advansed skill level.
The steps and essential style of jazz dancing, originated from dances of Africans brought to the Americas as slaves. Over time, jazz dance transformed from its street form into a theatre-based performance art which encompasses a genre of dance styles from Broadway to the Concert Stage, from Cabaret to Video and Latin Dance. Jazz dance is a perfect addition to Ballet training at a young age as it develops coordination, strength, sense of rhythm and flexibility. It is a foundation of Contemporary dance technique.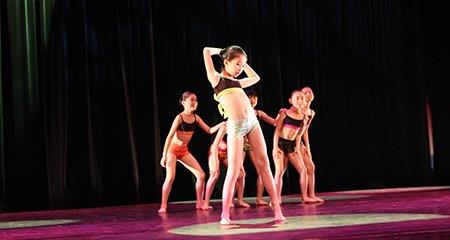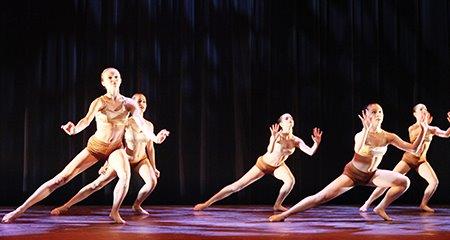 A style of expressive dance that combines elements of several dance genres including modern, jazz, lyrical and classical ballet. It is a connection between mind and the body through fluid dance movements. There is a world of discovery and joy in the art of Contemporary Dance.